About & FAQ
Yusif Salaam Conn was born in Dayton, Ohio. Starting in 2014, he began studying various academic subjects in college while also pursuing both Islamic studies and volunteer opportunities within Muslim organizations across America. In 2021, Yusif received his BA from Zaytuna College, where he studied numerous texts under the Western liberal arts and classical Islamic education curricula. Simultaneously, Yusif pursued a rigorous premedicine track, equivalent to two AS degrees in Chemistry and Biology, as well as a separate diploma in Biotechnology.
Yusif's studies at Zaytuna included a range of preceptorial and special reading courses, as well as a full year of advanced independent study in classical Arabic. Some of these courses include Imam Ibn al-Jazari's famous Manzumah in tajwid, Shaykh Ahmad al-Sawi's Sharh of Imam al-Laqqani's Jawharah in kalam, Ibn Hisham's Sharh Qatr al-Nada in nahw, and portions of Imam Ibn Ata'illah's Hikam in tasawwuf. His senior thesis, titled "Adam, the Father of Mankind: Exegetical Insights into the Purpose of Man," drew mainly from classical Arabic sources in an attempt to portray the scriptural underpinnings of Sunni Orthodoxy regarding seeking purpose in meaning in life.
Today, Yusif continues both his Islamic and academic education while developing professional skills in California's Bay Area. He serves as a writer for Tayba Foundation's upcoming Essentials Curriculum as well as head of content for Hadith.fyi. Yusif's work as a research intern at Stanford's Muslim Mental Health & Islamic Psychology Lab over the past year has contributed to the approach he takes in teaching children.
Yusif was inspired to focus his energy on the education of children from the encouragement by Dr. Hamza Yusuf of Zaytuna College. Having experienced Islamic school curricula as a child, Yusif was aware of the many shortcomings present within American Islamic education. In providing his resources and services under the name "Ikhlas Academy," he hopes to center the discourse around the inspiration of devotion to Islamic knowledge, rather than relaying information without making connections.
You may contact Yusif regarding any inquiries at yusifsconn@gmail.com.
The Books We Teach
Dr. Khattab has provided the Ummah with a huge service in the creation of this curriculum, as he has used his training in tafsir and understanding of the Qur'an to make it more accessible for both adults and children.
How do you teach these books?
The Qur'an is a book most start studying at around 3 years of age until they return to their Lord. There are an infinite number of levels when it comes to learning from the Qur'an, and every child is different. For the youngest children, perhaps they won't get more out of it than just rote memorization of the shortest Surahs and appreciating the art in the book used to tell stories. As they get older, in sha Allah, they can begin learning the meanings and hearing the stories Dr. Khattab explains in the book.
The Clear Quran Series
Why these books?
There is no book more important for our children to have a connection to than the Qur'an. Because of this, the way we present the Qur'an must come from the most reliable, and adequately trained, sources.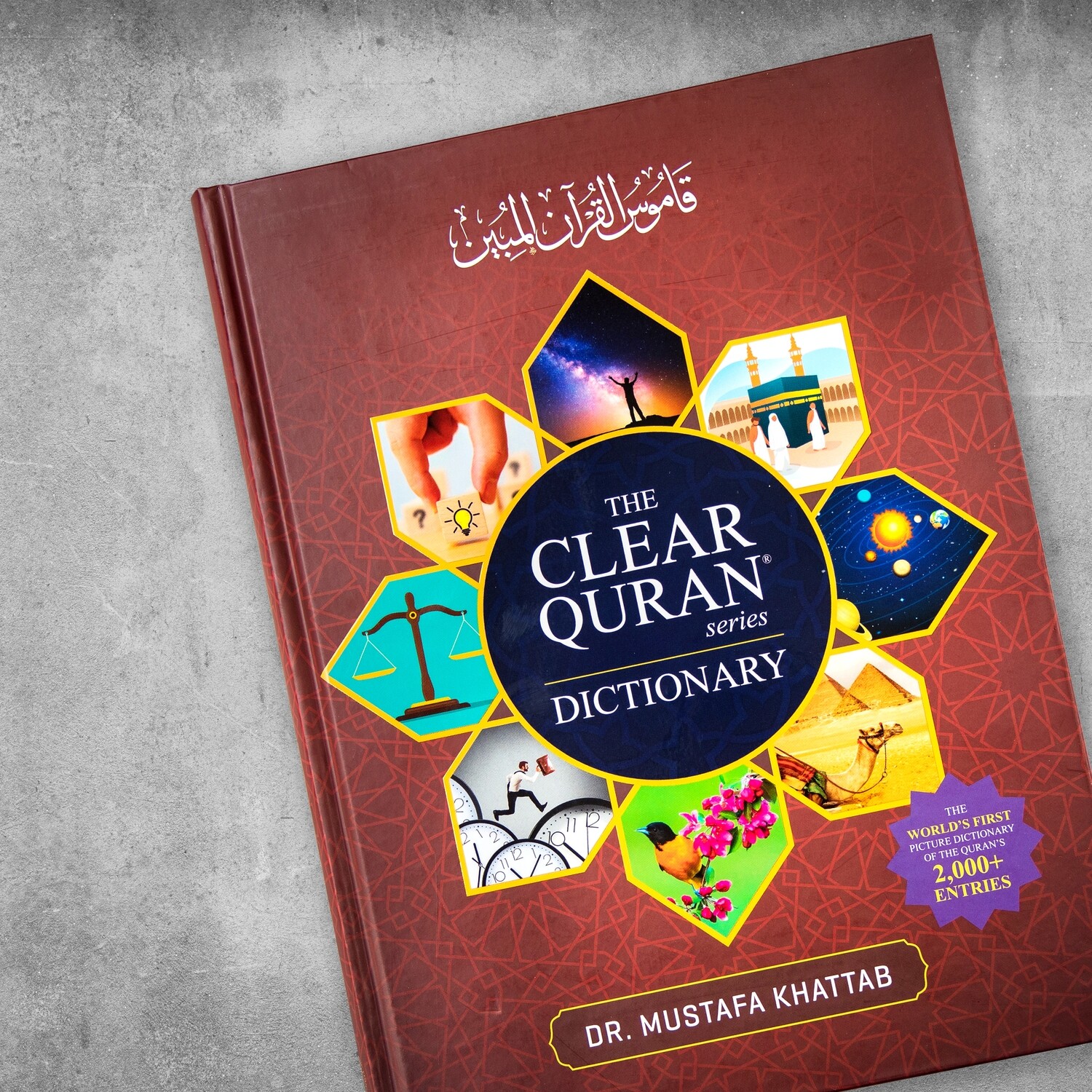 Al-Ghazali for Children
Why these books?
After the salaf and Four Imams, no scholar has had an impact on our understanding of Sunni Islam like that of Hujjat al-Islam (the Proof of Islam), Abu Hamid al-Ghazali. Over the past years, a group of teachers and writers have worked to translate important sections from his great Ihya 'Ulum al-Din into works for children that convey important concepts of belief, practice, and spirituality that the Imam sought to convey.
How do you teach these books?
These books are a great companion for teaching the foundations and pillars of Islam. If parents choose to have their children learn the rules of Salah and purification with us (in the Shafi'i school), these books are used as a companion to bring meaning to the rules we learn. The books can also be used in a standalone fashion to convey important lessons and reminders that bring a new light into the child's life as a Muslim.
Stories of the Prophets
For parents interested in having their children learn to read classical Arabic, we use several children's books by Shaykh Abul-Hasan al-Nadwi to teach understanding of Arabic and the stories of the Prophets (peace be upon them).
For students not yet ready for Arabic reading, we have custom-made storybook presentations that teach the Sirah and some of the other stories of the Prophets. These are based on widely used Arabic and English texts as well as notes from many classes on the topics.